Sardinia Photo Tour (MAY 25-30th 2020)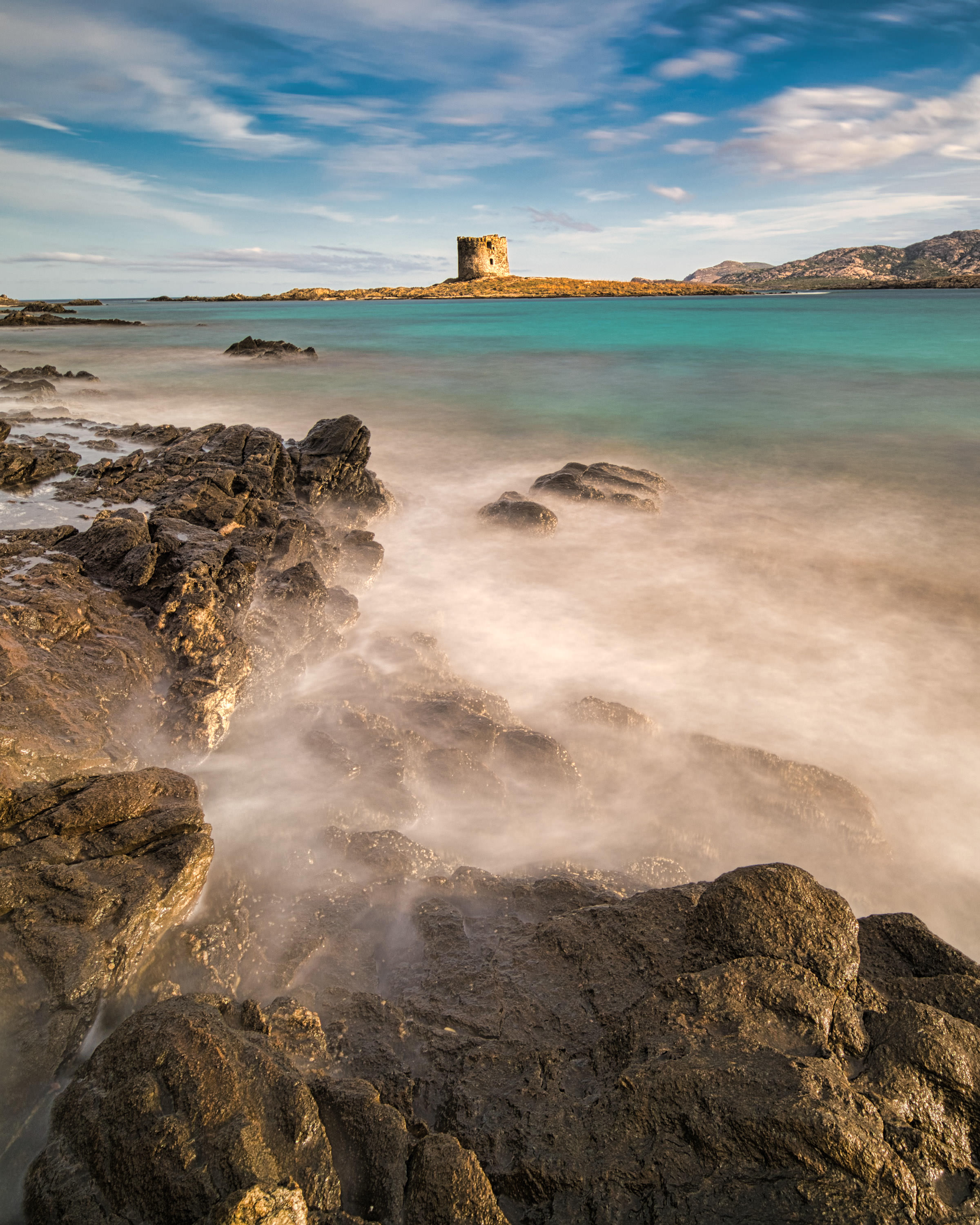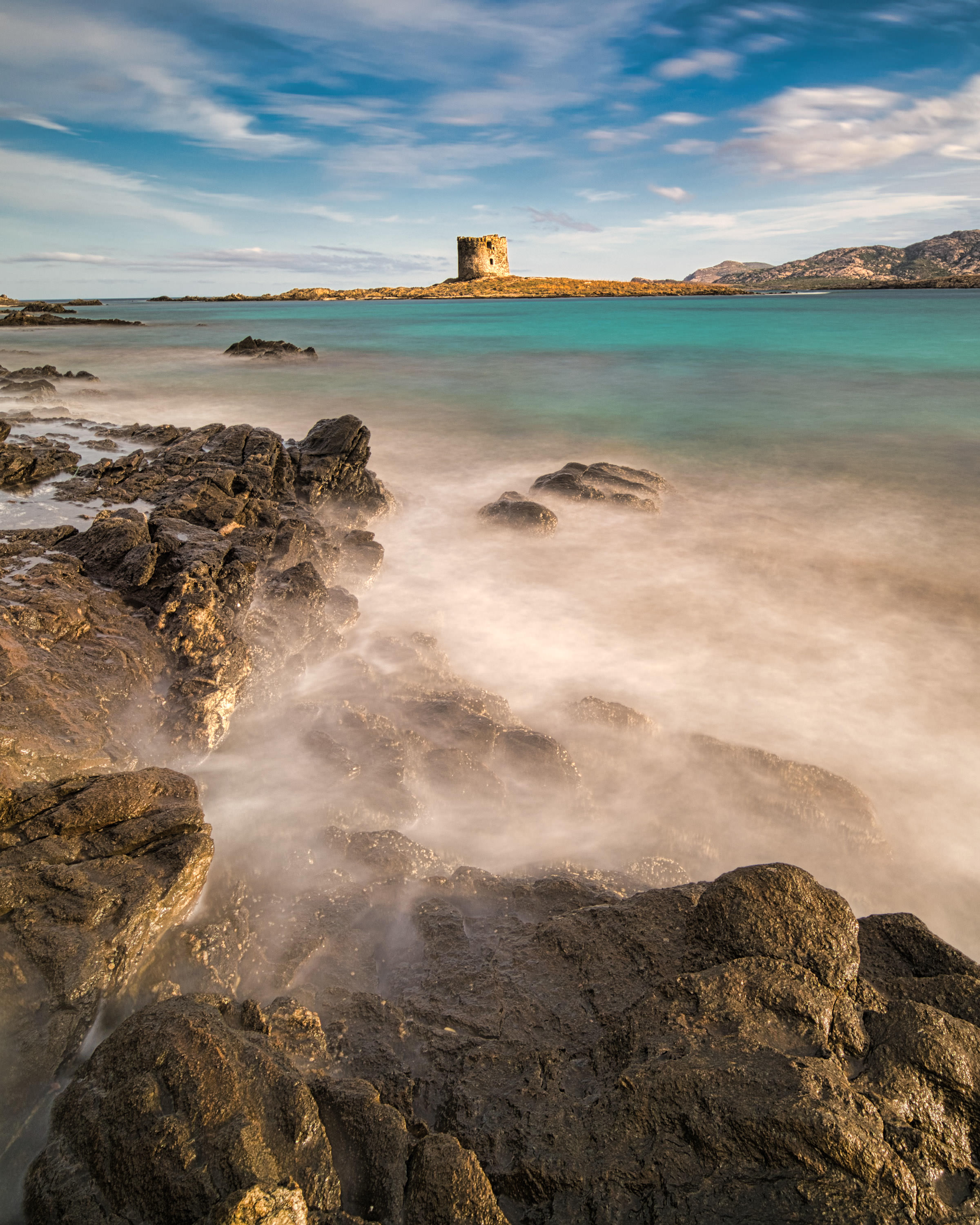 sale
Sardinia Photo Tour (MAY 25-30th 2020)
Accommodation: twin room share
Single room supplement: USD 450

Deposit: USD 1500

Payment in Full: 90 days prior to the workshop starting date

Course Level: Beginners, Intermediate

Instructors: 2 professional photography instructors

Duration: 6 days

Max Participants: 7

Language: English (Group Conversation)

English, Swiss German, Italian, Russian (1:1 Conversations)

Location: Sardinia, Italy
HURRY UP!
Super Early Bird Offer: CHF3,145 per person twin room share
(Book before 01.09.2019 and save CHF 255)
YOU WILL TAKE PART IN A 6-DAY EPIC PHOTO IMMERSION THAT WILL HELP YOU IMPROVE EVERY ASPECT OF YOUR PHOTOGRAPHY.
It's no coincidence that Sardinia is known as possible home to the mythical civilisation of Atlantis. It's a kind of a mystical place where time goes slow and inspiration flows spontaneously.
Along with Romans, Ottomans and Muslims, many ancient cultures have fought for its treasures. Nowadays, the island quietly waits to be discovered. Only a few have the privilege to enjoy this nature sanctuary:
The dark sky, ravines, caves, rock formations, wetlands, isles, Spanish watchtowers, lighthouses, 1,500+ archeological sites, dune systems, beaches with white sand and crystal clear waters, where a rich population of plants and wildlife thrives, including a few endemic species...
AND YOU'LL BE EXPERIENCING THE ISLAND THE WAY WE DO, THE WAY THE ISLANDERS DO. YOU'LL FEEL LIKE A LOCAL, NOT LIKE A TOURIST
The beautiful Italian island of Sardinia, is still an undiscovered paradise, that can still surprise us with it's of untouched nature, astonishing beauty, and numerous secrets coming from its particular position in the middle of the Mediterranean Sea.
As one of our instructors grown up in Sardinia, you will explore not only magnificent Sardinian landscape spots, but also learn about its history and traditions. We'll discover our secret locations, the delicious Sardinian cuisine, amazing beaches, hikes and trips.
YOUR DAYS WILL BE FULL OF LEARNING, ADVENTURE, AHA MOMENTS AND MEANINGFUL CONNECTIONS!
This tour is designed not only to showcase the magnificent photography spots planned according to the best light, but also to teach you the correct camera settings and techniques, boost your creativity, master your composition and photography skills. You will learn how to turn a simple picture into an extraordinary image using your creativity and photography expertise.
Day 1
We will start our adventure in Cagliari from a photo session with the pink and beautiful FLAMINGOS! The water ponds around the city of Cagliari are a ffavouritehabitat for these fancy birds. We will shoot landscape compositions, playing with water reflections on a fantastic spot that overlooks the sunset and the hills around the city. But don't forget to bring (or we can help you through our equipment rental partner) your tele-lens to capture some close up of the flamingos!
Day 2
We will then move North-East towards Ogliastra for the sunset and from where we will reach all our next photographic locations and continue to discover the delicious and famous local food. In the evening we will capture the magical sunset light and learn how to master composition and shooting techniques, You will be able to create stunning long exposure photos that will give you that smooth and silky water effect that you see in so many professional photos.
Day 3-4
Every day we will have the possibility to visit the most fascinating and wonderful photographic spots and capture them under the amazing golden light of the sunrise. We will practice and master composition and shooting techniques, You will be able to create stunning long exposure photos that will give you that smooth and silky water effect that you see in so many professional photos.
We will visit multiple spots in Ogliastra, like Cardedu, Barisardo and Tortolì.
Day 5-6
We will capture the sunrise in Villasimius, a splendid location filled with historical and natural landmarks. From gorgeous rock formations to ancient Spanish watchtowers, surrounded by crystal clear water and the typical Maquis shrubland. So many spots from where capturing amazing photos. After capturing the sunrise on the day 6, we'll drive to the airport, which we should reach around 11am.
Astrophotography session
Light pollution in big cities and populated areas doesn't allow to admire the stars like our ancestors were used to. The reason is that we need a perfectly dark sky to be able to see and capture the stars and the Milky Way in all their beauty. Sardinia is a special place for photographers also for this reason. It has one of the clearest and darkest skies in Europe. A perfect excuse to go out and explore the possibilities of Astrophotography and capture the beauty of the cosmo.
Aerial Photography sessions with drones
The crystal clear water of Sardinia and the colored rocks and cliffs offer an incredible opportunity for aerial photography. Red, white, gray and black rocky formations create a stunning mix of colors and shapes when they encounter the turquoise water of the Mediterranean. During our Sardinia Photo Tours we will have two dedicated sessions with drones to offer you a direct experience with this new discipline that allows to observe and admire our world from an unusual point of view. So many new possibilities to explore from above.
DATES AND PRICE
25-30th of May 2020
Super Early Bird Price: USD 3145 per person twin room share (Book before 01.09.2019)

Early Bird Price: USD 3245 per person twin room share (Book before 01.09.2019)

Regular Price: USD 3500 per person twin room share (Bookings after 01.02.2020)

USD 450 single room supplement

Deposit: USD 1500

Payment in full: 90 days prior to workshop starting date
INCLUDED IN THE PRICE
Breakfasts

Snacks and refreshments

Hotel

Minivan transfers in Sardinia

Workshop classes lead by professional photographers
NOT INCLUDED IN THE PRICE
Flight tickets to and from Cagliari

Lunch and Diner Meals

Visas (if applicable)

Medical and travel insurance
FAQs
When is the Sardinia Photography Tour?
Monday, May 25th until Saturday, May 30th. We'll arrive to Cagliari on 25th noon and depart in the noon of the 30th of May.
How do I get there?
You simply need to fly to Cagliari Airport and we'll meet you up at 13:00. The rest is on us.
Can I fly to another Airport.
Yes. However, you'll have to organise your own transportation to and from Cagliari (the bus/train connections are usually long (4-5h) , if you will rent a car, the journey from Olbia Airport to Cagliari will take 2,5-3h). You should arrive before 1pm to not miss a flamingo session and 5pm to not miss the first Sunset session.
What to bring for the tour?
To bring home contest worthy photographs and maximize the experience of this workshop, we recommend specific camera gear and equipment. We will send you our Recommended Equipment list before the tour. It is important to come properly prepared for the climate in terms of clothing ,hiking shoes, outdoor apparels and equipment to be able to capture the best photographs in the most comfortable conditions!
Do I need to bring a computer?
It's not essential, however we will have post-processing sessions. While you can watch anything we do and make your notes, we are encouraging you to bring your own laptop or at least tablet to practice post-processing techniques with us. The best learning comes through practice and hands on experience!
Can I rent a camera or lenses?
Sure, just let us know in advance and we can organise photography equipment rental free of charge!
What is the cancellation policy?
We hope you don't need to cancel your spot, but if a situation arises where you don't have a choice, our cancellation policy is the following.
1) If you cancel and your place is filled, we will refund you the full amount you have paid towards the tuition, minus a 340 CHF service charge.
2) If you cancel and your place does not fill, then you will be refunded according to the following schedule, based on the full fee of the Photo Tour:
Greater than 120 days from the Workshop start date: full refund minus 340 CHF service fee.
90-120 days or more: 75% refund
60-90 days or more: 50% refund
Less than 60 days: no refund
If you would like to cancel the Photo Tour, you must send us an email notification. Please note your cancellation is not considered official until you have received a return email confirmation acknowledging your cancellation.

Refunds will be paid by the same method that the original payment was made.
What if I have more questions?
Give us a shout at team@mixyourshot.com and we'd be happy to help with whatever questions you have!